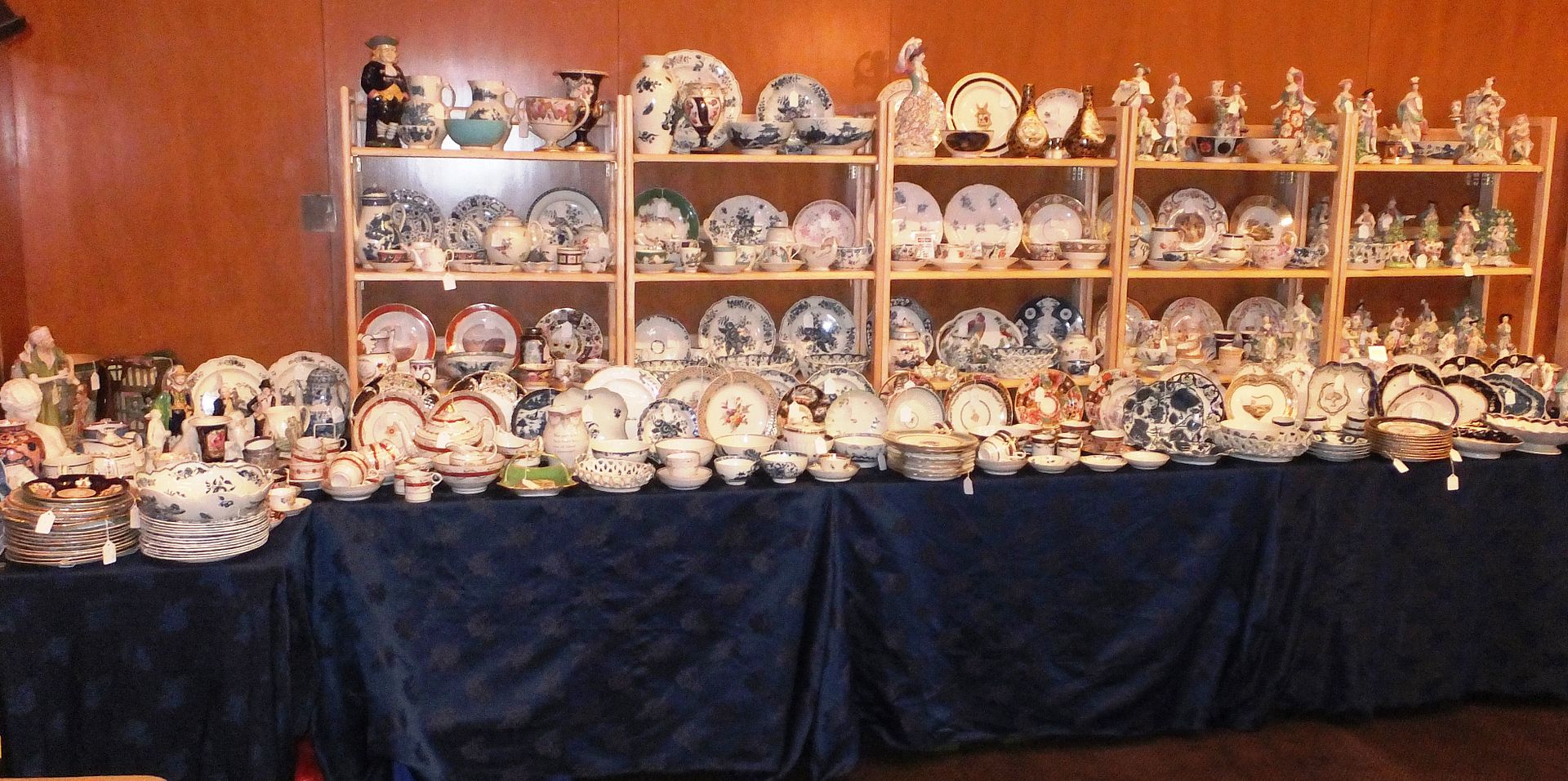 The London Ceramic Fair
Kensington
London
My name is Robert Hawker, I started collecting Antiques as a teenager, my first pieces acquired were a pair of Staffordshire dogs given to me by my grandmother, as I always admired them sat proudly on her mantelpiece, adding many other pieces as and when I could afford to the buy them, from the many fairs I used to visit, and I have been dealing in fine pottery and porcelain since the year 2000, specialising in the period between 1750 up to 1900. My specialist period being 18thc and early 19thc , both pottery and porcelain.
I exhibit 3 times a year at the vetted fair, Antiques for Everyone at the NEC near Birmingham, where I have many repeat clients, I also rent a unit at Station Mill Antiques centre in Chipping Norton , in the beautiful Cotswolds. I'm always willing to send customers old and new, free complimentary tickets for the NEC show.
This website offers a variety of fine pottery and porcelain, with clear pictures and accurate condition reports, I am always willing to send further pictures and information if so required. Please do not hesitate to enquire further on any piece that has taken your fancy, I aim to offer a professional and prompt response to any enquiries sent. All items are very well packed and sent signed for only. I will ship worldwide.
If you are on the lookout for that elusive piece to add to your collection, I will happily keep my eyes open for you, just let me know your requirements.
I am always willing and interested in buying nice pieces from you if you wanted to downsize or redirect your collection.